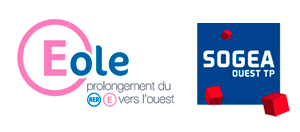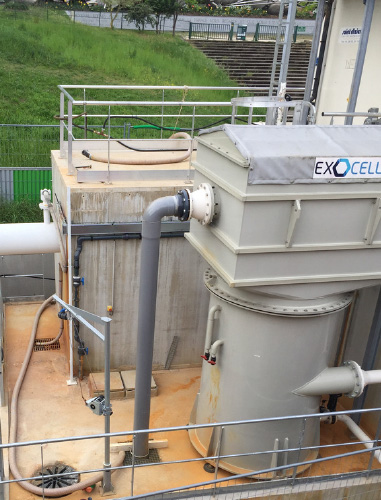 Treatment of groundwater on the EOLE construction site
In 2018, ExoCell designed the treatment of groundwater required for the EOLE works at Saint-Lazare, Porte Maillot and La Défense. For each site, ExoCell delivered a lamellar settler to thicken the sludge produced and, at Porte Maillot, a dosage of oxidant to eliminate hydrogen sulphide H2S.
Equipment installed:
Settling tank: ClariDull M
reagent dosing: PolyBull
ElectriBell control unit to control the equipment.
Installation performance
Elimination of the risk of poisoning and odours
Highlights of the installation:
Compact solution to meet space constraints,
Corrosion-resistant equipment,
Dosing of dangerous reagents in complete safety,
Optimised reagent consumption.