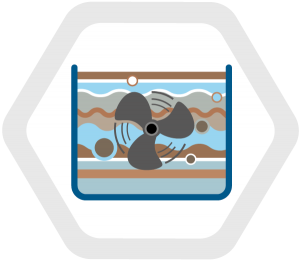 ExoCell's equipment for biological treatments
Biological treatment in an aeration tank
Biological treatments have the purpose to use bacteria in the wastewater to absorb a part of the organic elements in it (fats, sugar…). They develop themselves and degrade the pollution in the water (carbon, nitrogen, and phosphorus). It is essential to have an appropriate air input and homogenisation for an effective treatment. ExoCell optimises or develops the operation of bioreactors already set regardless of their size and proposes transportable equipment.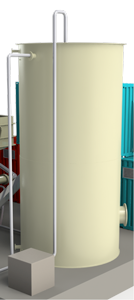 Lifcell vertical bioreactor
Vertical tanks built of composite materials, equipped with aeration systems and bacteria mixing.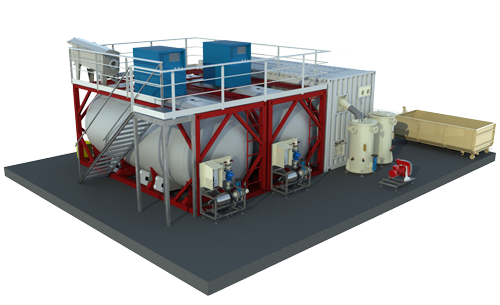 BIOLICELL horizontal bioreactor
Modular biological system to treat modular carbon and nitrogen pollution. Composed of horizontal tanks built in stainless steel, with aeration and mixing systems. A wood panelling can be installed.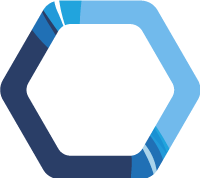 Existing works optimisation

For aerated lagoons, steel and concrete aeration tanks, our technical expertise and the performance of our equipment (air spreading systems…) will improve the efficiency of the aeration and stirring of your plant.