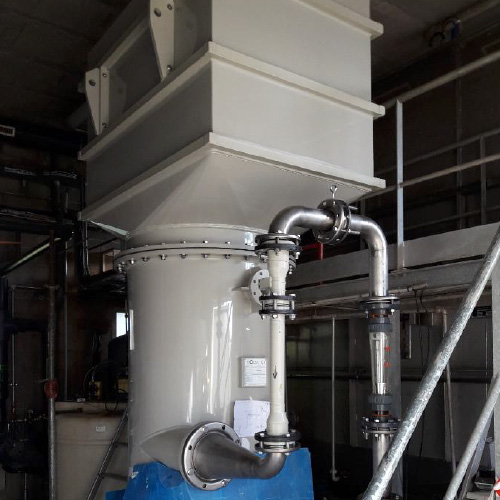 DECANTATION OF FIXED CULTURE BIOLOGICAL SLUDGE
In 2017, SUEZ Industry was looking for a compact solution for the settling of an effluent from a fixed culture biological treatment at the GEMEY lipstick manufacturing plant. The sludge from such a treatment is known to be sticky and incompatible with lamellar settling tank. ExoCell proposed its lamellar settling tank, the ClariDull, equipped as standard with an air washing system allowing a preventive de-clogging.
Installed equipment:
Lamellar settling tank ClariDull S,
Static mixer for coagulants.
Installation performance
Parameters
Input
Output
Flow
m3/h
10
SS treated waterproof
mg/L
80
10
Installation performance
Parameters
Input
Output
Flow
m3/h
10
SS treated waterproof
mg/L
80
10